2018 Toyota Avalon near Port Washington, WI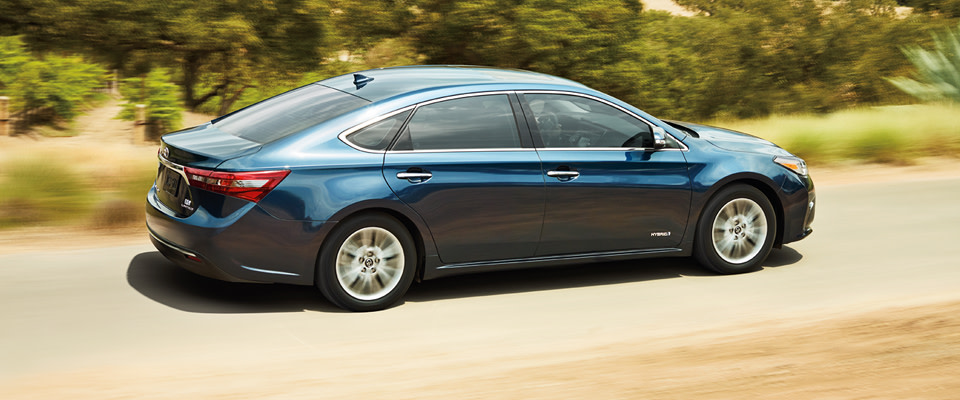 View 2018 Toyota Avalon Inventory
2018 Toyota Avalon For Sale Near Port Washington, WI
The 2018 Toyota Avalon is a solid daily driver. No matter where your daily drives may take out, it's powerful engine, impressive fuel economy, comfortable cabin and long-term reliability will serve you well for many days, weeks, months and years. Here are just some of the highlights you'll find on the 2018 Toyota Avalons that are for sale near Port Washington, Wisconsin.
Powerful and Fuel-Efficient Engine Options
The 2018 Toyota Avalon comes with two engine options, both of which offer a solid combination of power and fuel efficiency.
The standard engine is a straightforward 3.5-liter V6 that delivers 268 horsepower and 248 pound-feet of torque. That's a bevy of horses under the hood, and the sedan's acceleration is accordingly fast. Fuel economy comes in at 21 city and 30 highway miles per gallon, which is solid for a car this big.
While there certainly are many models with higher fuel ratings, those sedans also tend to be smaller and comparatively underpowered. Few models offer this level of fuel efficiency while also offering such a solid performance.
For drivers who would like a slightly better fuel economy, a hybrid engine is available on three of the trims (i.e. the Hybrid XLE Plus, Hybrid XLE Premium, and Hybrid XLE Limited). This hybrid options pairs a 2.5-liter gasoline engine with an electric motor to generate 200 horsepower. The combo sees 40 miles per gallon in the city and 39 on the open road.
Comfortably Equipped Cabin at All Trim Levels
A host of standard features ensure that all 2018 Toyota Avalons for sale near Port Washington, WI offer a supremely comfortable ride regardless of their trim. Every version of the sedan has a cushioned ride that reduces jolts from variations in the pavement, and sound-reducing materials that minimize wind and road noise. Leather upholstery and heated seats -- which are practically a must-have in winter -- also come standard.
Of course, there are more available features that make the 2018 Toyota Avalon's ride even more luxurious. Even if you don't opt for a trim with these extras, however, your daily commute will be a comfortable and pleasant one (at least as ride comfort goes; no promises can be made for morning traffic jams or afternoon rush hours).
Toyota's Recognized Long-Term Reliability
In purchasing a Toyota, you know you're getting a vehicle that has an excellent projected long-term reliability. Toyota regularly ranks among the top automakers in reliability studies, and the 2018 Avalon is reliable just like all the company's other models.
You can trust the 2018 Avalon to get you wherever it is that you're going, and you can rely on the sedan for a long time. It's not likely to leave you stranded on the side of the road and late for a meeting.
Experience the 2018 Toyota Avalon
It's one thing to read about the 2018 Toyota Avalon, but it's another matter to experience the sedan's ride firsthand. When you're ready to feel the power, hear the silence and enjoy the comfort of this sedan, come to Russ Darrow Toyota of West Bend to test-drive a 2018 Toyota Avalon that's for sale near Port Washington, WI. You'll find our dealership at 2700 West Washington St. in West Bend, and we're open six days each week.
Contact us about the 2018 Toyota Avalon