2017 Toyota RAV4 near Jackson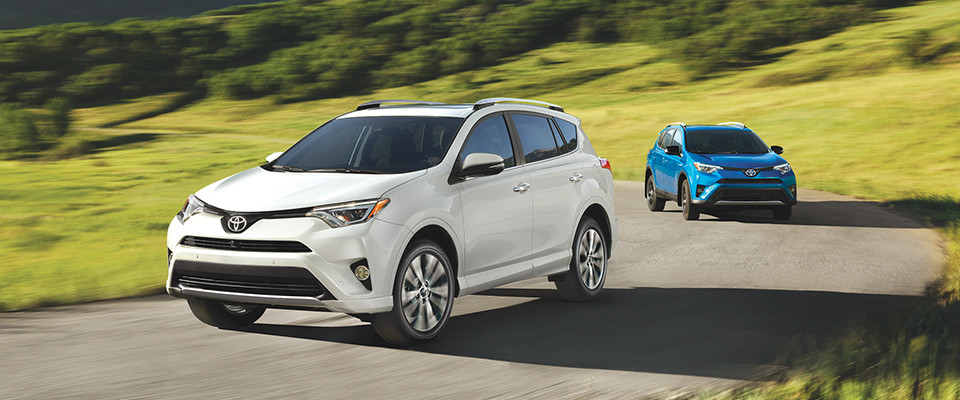 View 2017 Toyota RAV4 Inventory
2017 Toyota RAV4 near Racine
When it comes to modern day family cars, nothing quite beats the classic SUV with an interior large enough for the family. This is why the 2017 Rav4 always lands near the top when it comes to SUV rankings in America. With the upgrades and specification modifications made to the earlier models, the 2017 Rav4 is definitely a good car and worth a test drive.
A lot of people in Jackson looking for cars want something that boasts of a long list of standard features and a generous addition of safety and classy components that will make the car stand out from the ordinary. If that's what you've been searching for, then there is no doubt that the new 2017 Rav4 should be among your top priorities.
Why the 2017 Rav 4 should be your car of choice in Jackson
A quick glance at the 2017 Rav4 will not reveal any wow features or anything extra-ordinary as far as SUVs are concerned. A deeper look into the interior though and you can't help but notice how spacious and classy the car actually is. Anybody with discerning eyes will tell you that for its class, this car is a step ahead of the rest safety-wise. It is no surprise therefore that it was ranked by the Insurance Institute of Highway Safety as one of the safest cars ever.
Besides the safety aspect, the car is endowed with an easy to use information and entertainment system. From the navigation system to the dashboard signage, everything is meticulous in the way it is placed and very convenient for any modern family. Although the interior of the car has been criticized for the heavy plastic use in the finishing, it contributes to the competitive pricing of the vehicle. To add to that, it is incredibly spacious and provides a lot legroom for both the drivers and passengers.
The Driver Friendly Rav4 Near Jackson
In terms of performance and agility on the road, the 2017 Rav4 beats almost all the cars in its class. It is stable once it notches top speed and extremely comfortable. Its transmission system is seamless and economical fuel consumption makes this the ideal car for many.
If you are an ardent lover of premium interiors and engaging rides in Jackson the 2017 Rav4 should be among your top priorities! Buying the 2017 Rav4 in Jackson will mean that you will get to enjoy innovative features such as the adaptive cruise control and automatic high beams together with a host of many other impressive features all at a great price. With the base model currently retailing at just under $25,000, it's hard to find a better deal.
For more information on why you should definitely think about buying the 2017 Rav 4 in Jackson, contact Toyota West Bend today and we will give you a reason to more than fall in love with this gem.
Directions to Toyota Racine
Contact us about the 2017 Toyota RAV4